Curtain Walling Contractors in London
Welcome to our premier Curtain Walling Contractors in London, where excellence meets innovation. At QSF Contractors, we specialize in transforming building structures with our precision-engineered curtain walling systems. Our skilled curtain walling contractors in London bring a wealth of experience to ensure your project's success, whether it's a commercial, residential, or industrial project. As dedicated curtain walling contractors in London, we prioritize the smooth integration of aesthetics and functionality, contributing to both visual appeal and energy efficiency. Trust QSF Contractors for custom solutions tailored to the unique demands of London's dynamic architecture. Transform your property with our professional curtain walling contractors in London, where every installation reflects our commitment to excellence in construction. Choose the trusted professionals at QSF Contractors for the best quality and innovation in curtain walling solutions available in London.
Curtain Walling Contractors in London: Increasing Structures and Aesthetics
We at QSF Contractors believe that installing curtain walls can enhance the look of your building in a way that you wouldn't have imagined. Aluminium curtain walls have the power to transform your ordinary structure into something extraordinary with minimal effort. Our curtain walling contractors ensure the installation is done safely and keep all the safety regulations in mind. We are known all across London for our quality in installing curtain walls. We make sure that every design is made, keeping in mind the specifications of your structure.
Our team of curtain walling contractors know that installing curtain wall is not just about improving the appearance of your structure but does not let air and water penetrate your structure. They are the best replacement for your existing solid walls and help make your space look alluring. Curtain walling is one of the most secure installation types for high-rise and mid-rise structures. It gives architectural freedom to your designs in compliance with the regulatory norms.
Innovative Curtain Walling Contractors
As leading experts in curtain walling systems, our team specializes in the design, fabrication, and installation of advanced curtain wall systems. Combining creativity and accuracy, we transform buildings into amazing structures that fit and integrate with their surroundings. As professional Curtain Walling Contractors, we understand the evolving demands of modern architecture. Our innovative solutions go beyond traditional methods, incorporating the latest technologies and materials to create sustainable, energy-efficient, and visually stunning curtain wall installations. Whether it's a commercial, residential, or industrial project, our expertise delivers an individual approach to the unique needs of each client. Elevate your structures with the creativity of Curtain Walling Contractors—where visionary design meets exceptional expertise in every aspect of our curtain wall installations.
Why choose QSF Contractors for installing curtain walls?
Installing curtain walls on your structure is one of the best decisions you make regarding appearance and performance. Our curtain walling contractors provide on-time and easy-to-install curtain walling installation in London to improve the look of your exterior.
QSF Contractors provides a total glass alternative to conventional materials by installing curtain walls. Every installation is designed as per the needs of the project.
Our curtain walling contractors are experts in providing high-quality services with the latest smart technology by installing curtain walls. Thus, offering you maximum peace of mind.
Due to excellent thermal properties, the material used in installing curtain walls is fire-resistant and guarantees absolute safety.
Our curtain walling contractors will always be by your side. They will provide you with enough knowledge about the technical know-how of every process.
We keep our vision clear and straight, providing quality services in installing curtain walls to our customers. We aim to maintain lifelong relations with our clients.
At QSF Contractors, we are committed to providing services within the deadlines with full dedication. We maintain high standards and accuracy by installing curtain walls.
We ensure that your curtain walling installation in London is done under British standards and avoid any trouble soon.
In recent years, curtain walling has been paving its way into the construction industry by offering aesthetics and brightness to your premises. They need very little maintenance and do not stress the building with extra weight. As all the elements are connected with joints, curtain walling installation can be as large as you want. The panels are lightweight and are fixed on the external surface of the building. Curtain walling installation help in the penetration of natural light into your surface and, on the other hand, prevents air and water from entering your structure.
QSF Contractors is dedicated to energy efficiency, utilizing innovative materials and techniques in every curtain wall installation. Our focus on sustainability not only improves the appearance of your building but also contributes to a greener footprint. Choosing QSF Contractors means opting for a team that places quality assurance at the forefront of its services. Our precise processes ensure the use of premium materials and guarantee a finished product that stands the test of time.
Timely completion is a hallmark of our efficiency. QSF Contractors understands the importance of project timelines, and our goal is to installing curtain walls quickly, allowing you to experience the benefits of your new system without unnecessary delays.
Look at our work gallery before finalizing your curtain walling installation. If you need more assistance, fill out the form and clear all your doubts.
Just after my first meeting with QSF contractors, I knew I got the right shop front installers for my shop front job. You guys did a great job.
Thank you for the installation of high-quality curtain walls for your structure. It was really lovely working with your team.
I totally recommend QSF contractors for aluminium shop fronts installation. competitive prices and fine installation. Thank you, team.
Our team is trained and experienced enough in providing on-time service. We hold years of experience in shop fronts and roller shutter installation.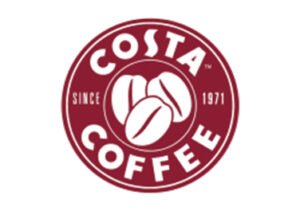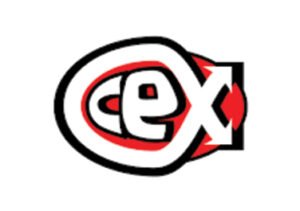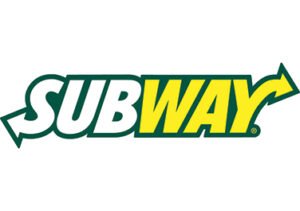 Contact us for a free no-obligation quote!
Get in touch with our team to discuss your requirements.
49, Beavers Lane, Hounslow,
Middlesex, TW4 6EH, London, UK